Timeless Rug Choices for Any Living Space
When it comes to setting the tone for your living space, nothing makes quite as big of an impression as a timeless and stylish rug. Whether you're looking for something modern or traditional, classic or eclectic, decorating with rugs can help to define the character of any room by adding warmth and texture -all while making a bold statement about your personal style. This blog post will explore some of the best rug options available that are sure to elevate and enhance any living space.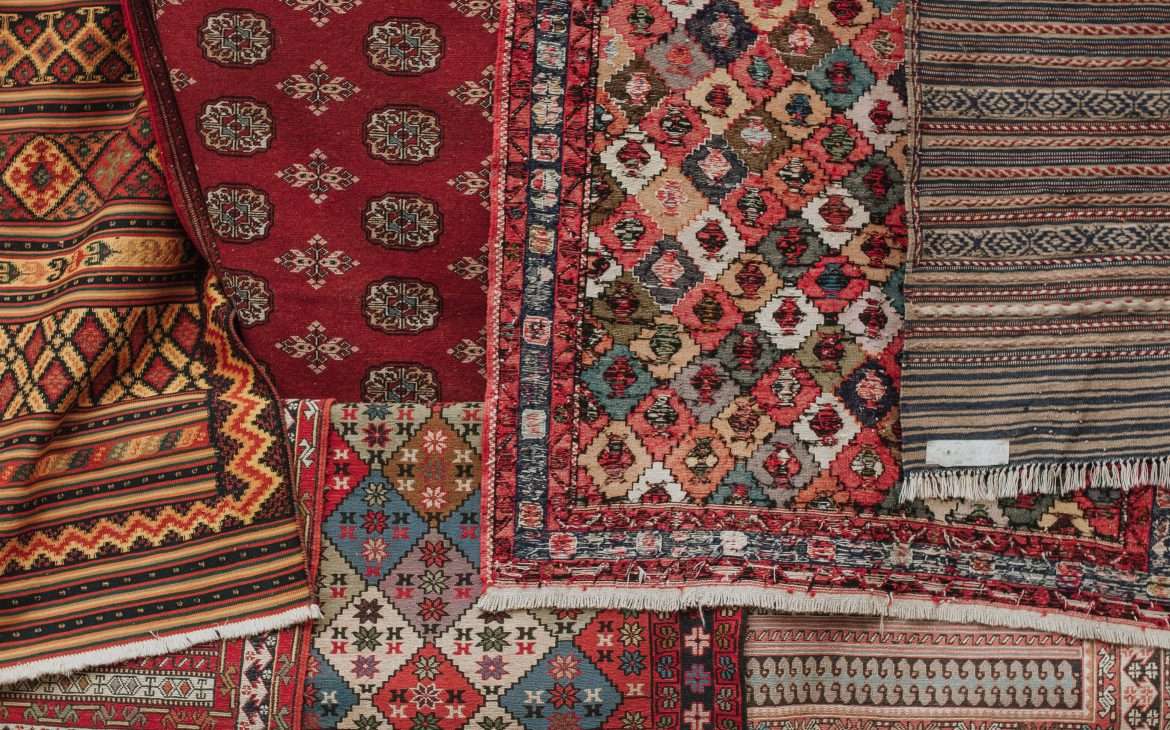 What Makes a Rug Timeless?
A timeless rug is essential for any home. Not only does it add beauty and comfort to one's living space, but it also evokes a sense of permanence and class. To achieve a truly timeless look, start with the materials – rugs crafted from high-quality materials like wool, silk, or cotton give off an air of sophistication that lasts for years.
Colour choices matter too – muted tones in classic designs create an inviting atmosphere that won't date itself as trends come and go. Finally, try to choose one with longevity in mind, as high-quality construction can withstand the test of time and keep its original charm in any room of your home. With these tips in mind, you can purchase a beautiful timeless rug that will be around long after trends have faded.
How to Choose a Rug for Any Living Space
Selecting the right rug for your living space can be daunting, as you must account for factors such as colour, size, quality, and practicality. Fortunately, there are some easy tips you can keep in mind to make your decision easier. Start by choosing colours that either complement or contrast with existing colours in the room so that it ties into the overall look and feel of the space.
Remember to select a size that fits within the area specified as well as take into consideration other furniture pieces and other home decor items to ensure your rug isn't tucked away out of sight. Lastly, opt for a high-quality product with quality materials that won't wear down easily when subject to daily wear and tear. With these tips in mind, shopping for the perfect rug will be much simpler!
The Beauty of Persian and Oriental Rugs
Persian and Oriental rugs, commonly made of wool, cotton, or silk fibres, are renowned for their unique beauty throughout the world. The intricate designs typically portray motifs inspired by nature such as plants and animals prevalent in the region they were crafted. These luxuriously textured pieces of art will add to any home décor and make a lasting style statement.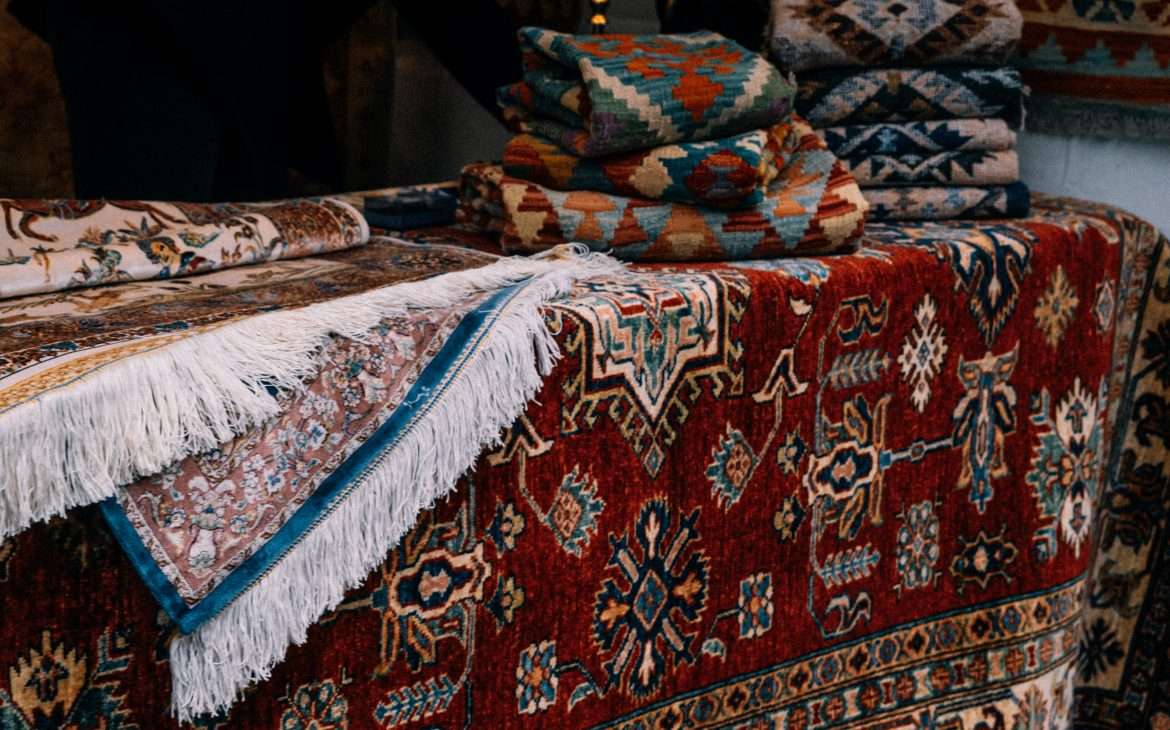 Persian and Oriental rugs have a centuries-old history of craftsmanship and fine-quality materials used, resulting in superior durability guaranteed for generations. With proper care, these timeless decorative pieces can remain intact for many years to come—an excellent heirloom to pass down from one family to another for many lifetimes.
Different Sizes, Colors, and Fabrics for Any Room
When it comes to decorating a room, the perfect rug can bring a space together in an instant. There are so many options when shopping for the ideal rug from different sizes, colours and types of fabrics. Whether you're looking for something traditional or modern, there's a rug out there that will fit the bill and help to create the ambience you desire.
For instance, if your goal is a cosy atmosphere, you could opt for something plush like an oversized wool rug in earth tones. If your vision is more contemporary, try a vibrantly patterned shag or outdoor fabric design that helps to reflect light throughout the area. No matter what style you prefer, finding the right size and type of rug will make all the difference in transforming and completing your room's look.
Versatility: Using the Same Rug in Multiple Spaces
Area rugs are highly versatile with their ability to be used in a variety of different settings. Take, for example, the same area rug being placed in the living room and dining room. The colours and patterns make it easy to transition from room to room without having to completely redecorate. Many people choose area rugs as an economical way to add an element of cohesiveness throughout their homes while still maintaining their individual sense of style.
Area rugs come in all shapes, sizes and colours so regardless of your colour palette or design inspiration, you can find something that speaks to you. Not only are area rugs useful choices when you need something that works in multiple rooms but also they can help add comfort and sound insulation while creating a pleasant atmosphere.
Synthetic Versus Natural Materials
When faced with the choice between synthetic and natural materials for a rug, it can be difficult to decide which is best. Natural materials are those harvested from nature, and though they may be more expensive than synthetics, they bring a warm, traditional feel to any room. Synthetics, on the other hand, provide durability and low maintenance that make them attractive to many people.
While most synthetic fibres are long-lasting and can mimic the look of natural fibres, they will likely not have the same treatment options or offer much in terms of customization that natural materials do. It's important to weigh these differences before making your decision so you get a rug that fits both your lifestyle and style preference.
Where to Find the Best Pricing for Timeless Rugs
Shopping for timeless rugs can be an exciting experience if you know where to look and what to look for. For the best pricing, consider online rug retailers as they tend to have lower overhead costs, as well as access to a much larger selection of rugs than your local retailers. Shopping online also allows you to compare prices between multiple different vendors and not just settle for the most expensive one. Look for companies that offer free shipping, returns, and discounts, or even those that specialize in rugs from certain regions or those handmade by local artisans. You will be sure to find beautiful, classic pieces without breaking the bank.
Simple Elegance: Minimalist Rugs that Enhance Space
When it comes to decorating a home, minimalist rugs can add sophistication to any room, including the hallway. These masterful pieces feature uncluttered geometric patterns, intricate weaving techniques, or muted colours that can create an air of sophistication.
Whether you're looking for a statement piece that draws attention in the centre of a room or something more modest that frames the area, minimalist rugs are the perfect marriage between structure and subtlety. Discover the perfect rug to match your lifestyle at prices that you never thought were imaginable!
Designing a Unique Look with Layered or Mixed Rugs
Interior design has evolved and stepped up a notch ever since layering or mixing up rugs to create a unique look for the home became the trend. Not only does it bring about an aesthetic appeal, but it also adds texture and tones to your space to give it its own character. It's also relatively inexpensive if you are on a budget. Layered rugs can offer a nice mix of colour, shape, pattern or texture for any room in the house.
You can either layer two large area rugs of different lengths and patterns over each other in the same hue, allowing them to overlap in interesting ways; or place multiple smaller rugs side by side in contrasting colours and designs on two adjacent walls. Whichever way you choose, designing with layered or mixed rugs is sure to have people's heads turning in admiration!
Making an Investment in Quality Floor Coverings
When making an investment in a quality floor-covering rug, you can feel confident that it will withstand many years of wear and tear. Not only is a high-end rug more durable, but its beautiful design and intricate pattern make it a timeless classic. Plus, a quality rug can add colour to your space or make a room look larger. A well-made rug has the power to make your home look polished and inviting – especially when paired with the right furniture or accessories. All this makes investing in a quality floor-covering rug an excellent decision that will pay off for years to come.
Learning the Secrets of Care and Maintenance to Keep Rugs Looking Great Longer
Rugs bring a touch of elegance and style to any room, but the upkeep necessary to keep them looking great for years can seem confusing and daunting. But learning the secrets of care and maintenance for rugs doesn't have to be such an intimidating process. With proper cleaning methods, regular vacuuming, spot treatments, and rotating their position from time to time, you are sure to keep your rug in fabulous shape while also watching it become a timeless piece that anchors your living space.
Investing a little bit of time in initial maintenance and preventative steps pays off greatly in the long run – your beautiful rugs will stay vibrant and luxurious no matter how much foot traffic they receive.
Decorating with Vintage and Antique Rugs
Decorating with vintage and antique rugs is an incredibly rewarding experience. These textiles have a character and aura all their own, giving you a connection to the weavers of past generations. With careful consideration of design elements like colour, pattern, texture and age, you can create a dynamic display that speaks to timeless beauty and comfort. Whether adorning your floors, walls or tables, these rugs will bring warmth and personality to any room. The sense of history that comes with each piece makes for a truly unique home décor solution.
Choosing Handcrafted Pieces That Endure the Test of Time
When searching for a handcrafted rug, evaluate the material and construction of each item. Make sure the fabric used is strong, with good colourfastness and abrasion resistance to withstand high foot traffic. The quality of weaving should also be taken into account; a handwoven rug is more likely to stand up against daily wear and tear than knotted rugs. Moreover, keep in mind the purpose of choosing a Handmade rug—is it solely for aesthetics or will it be subject to regular use? With these considerations, you will ultimately select a unique piece that adds value to your interior décor while standing the test of time.
Transitioning Between Seasons with Changing Rug Options
As the seasons change and the weather starts to get cooler, one of the best ways to update a room is by changing up your rug options. Choosing lighter-coloured rugs for spring and summer to open up a room and make it feel airier while selecting darker tones as the temperatures drop can help you create a cosy atmosphere. Coordinating rugs with other seasonal decorations can also help to make any transition between seasons smooth and seamless, allowing your space to continue feeling stylish no matter the time of year.
Conclusion
No matter what your style is, there is a rug out there that can complement it. When choosing a rug, keep in mind the colours and patterns that will match the rest of your living space. Consider size and shape when placing furniture on top of the rug. And most importantly, have fun with it! There are so many choices available that you are sure to find the perfect one for you.