Colour Schemes: How They Affect Moods and Room Atmospheres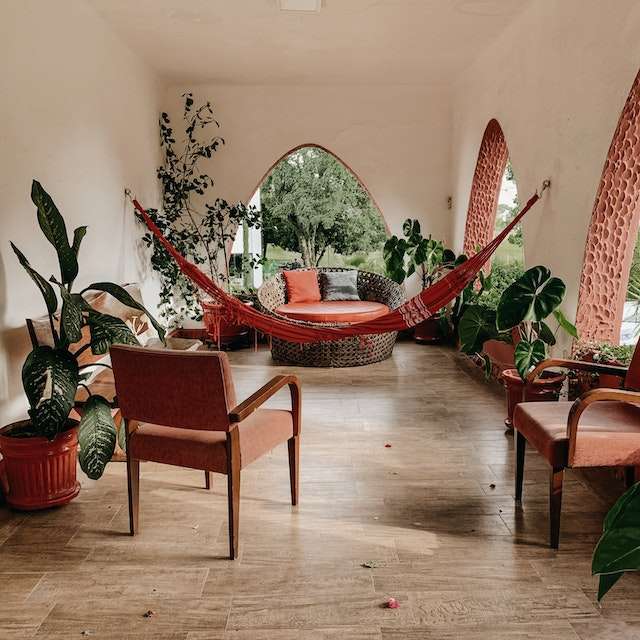 The selection of a colour scheme for your home is an important decision. Not only do the colours chosen to affect the overall appearance and atmosphere in your rooms, but they can even alter emotions or moods within them. As such, it is essential to know what feelings each shade may produce before committing – either with paint, furnishings or décor – to a particular colour combination.
Today's post from the modern wallpaper experts at 1ClickWallpapers will help guide you in choosing appropriate colour schemes for various purposes, taking into account how these hues create different ambiences and empower a home's occupants.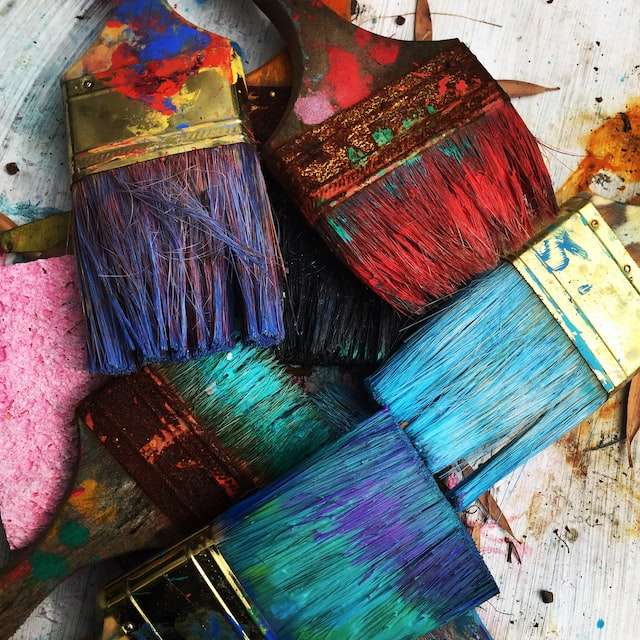 What Are the Effects of Different Colour Schemes?
Colour schemes have an immense effect on the atmosphere and mood of a room. Studies show that bright, contrasting colours such as reds or yellows create an energetic atmosphere and can help sharpen concentration. Cooler colours like greens or blues evoke tranquillity in the space while pastels give a calm and soothing tone.
When using multiple colours, big blocks create visual harmony while complementary blocks will create contrast between them. With different colour impacts ranging from increased focus to improved relaxation, understanding how colour shapes the room you are in is more important than ever.
Picking the Right Colour Scheme for Your Room
Picking the right colour scheme for your room is an important decision. It can be difficult to choose colours that will both reflect your unique style and create the mood you are looking for in a space. To start, consider what type of feeling you want your room to evoke. Then choose complementary paint colours that match this desired feeling.
Don't be afraid to experiment with lighter or darker shades of the same colour; it can create depth and give interest to your design. Finally, add some personality by bringing in complementary accents like throw pillows, artwork, or curtains that beautifully finish off your colour scheme.
Understanding How Colour Affects Mood
When it comes to understanding how colour can impact mood, there is a lot of complexity and nuance that should be taken into account. Depending on personal experience and cultural context, different colours can evoke different emotions in various people. Additionally, the same colour could have multiple meanings and effects depending on use, lighting, and design implementation.
For instance, while blue often conveys feelings of calmness, wisdom and loyalty; it can also suggest sadness or a sense of detachment when used in darker hues. Understanding the power of colour is an important part of interior design and branding, as it has the ability to cultivate desired emotional responses from those viewing it.
The Impact of Neutral Colours on Interiors
Neutral colours are often undervalued when it comes to interior design, but they can have a positive impact on any space. Neutral tones instantly add ambience to a room by giving it an overall warmth and calm feeling. Not only do they create relaxing environments, but they work well with almost any other colour scheme, allowing each element in the space to shine without overwhelming its aesthetics. Even if you choose accessories or artwork with bright pops of colour, the neutral base keeps everything cohesive. As such, opting for neutral colours when designing interiors ensures that your chosen style is timeless and classic.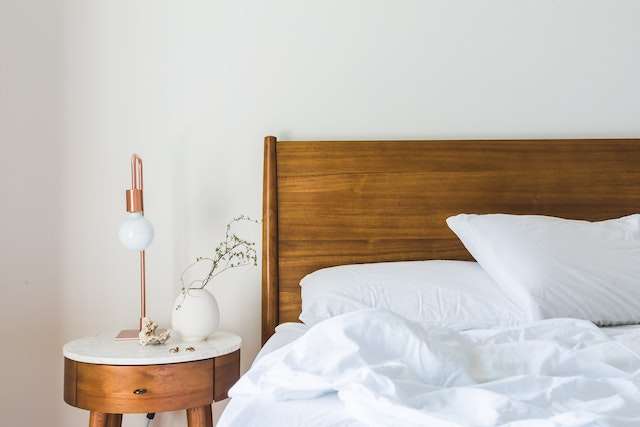 Exploring the Psychology Behind Warm Colours
Art and interior designs often incorporate warm colours, such as yellow, red, and orange. This is because of the psychological effects they have on people, although the effect can vary between individuals. Some find that warm colours invoke peace, relaxation, and comfort – providing a soothing atmosphere in any environment.
Others find that these hues energize and inspire action or creativity. It's no wonder why these colours continue to be used so widely in both art and design; they have the ability to transform how we perceive our surroundings from drab to dynamic! Understanding how warm colours affect individuals psychologically can help one create beautiful living spaces or captivating works of art.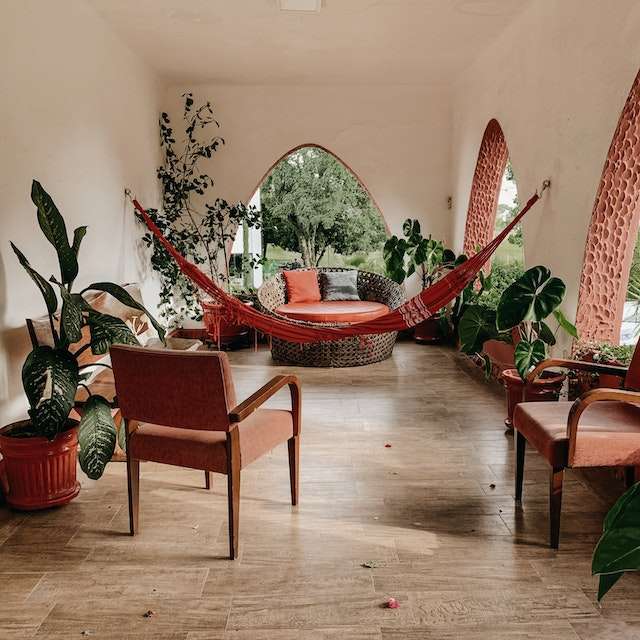 Learning About Cool-Toned Colours and Their Effects
Learning about cool-toned colours and their effects can open up a world of decorating possibilities for any space. Whether one is looking to create a bold, eye-catching contrast, or simply wishes to add an elegant backdrop, cool-toned colours provide many startling options. Cooler colours are often thought of as calming and tranquil because they evoke feelings of stillness and serenity.
Cool-toned hues, like blues and greens, can make a perfect choice for office design, as they can help to create a calming and soothing atmosphere, ideal for reducing stress and improving productivity.

Using these colors to paint small spaces such as bathrooms or offices can make them look more spacious and comfortable, making it easier to focus on tasks at hand. By exploring different color combinations and experimenting with cool-toned colors, one can create a beautiful and functional workspace that inspires creativity and productivity.
Creating a Balanced Colour Palette for Decorating
Decorating a room can be tedious, especially when it comes to selecting a balanced colour palette. Finding the right blend of colours for a room requires careful consideration and some trial and error. It is important to take into account existing elements like furniture, finishes and art pieces when deciding on how to bring your desired colour scheme to life.
Seeking the advice of an interior expert is also beneficial; they can help determine which shades pair together, which hues will create a desired effect and how to pull it all together. It's also important to look for someone who markets their services well, whether it's through their website, social media, or other online platforms. A decorator who effectively markets their services can help you understand their unique strengths and see examples of their work, making it easier for you to make an informed decision when choosing someone to work with. With the right help and selection of inspiring designs, you can transform your home into an oasis with brilliant, balanced tones.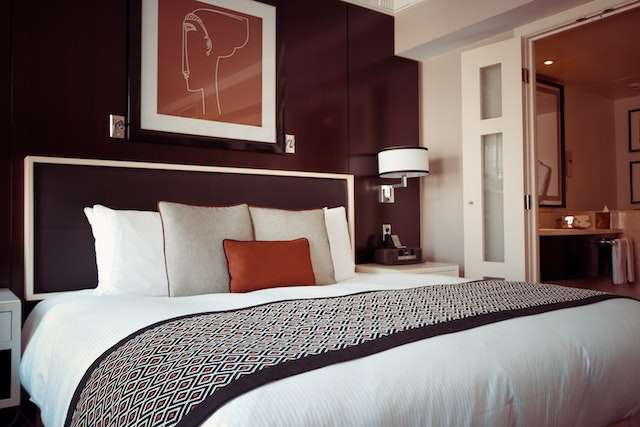 Working With Accent Colours to Enhance a Space
An exciting way to instantly make your space feel unique and modern is to incorporate accent colours. Using well-selected furniture, decorations and wall accents can work together to tie a room together for a visually appealing effect. Utilizing different shades of your favourite colour plus the addition of contrasting hues not only adds vibrancy and energy, but it also draws attention to featured pieces.
With careful selection, you can expertly craft an environment with a perfect balance between elements in matching tones and complementary accent pops that create a sense of cohesion. Remember that the art of selecting colours requires experimentation and sometimes it helps to develop palettes from fabric swatches that already coordinate well before attempting a bigger project.
How to Use Colour to Define Spaces in Your Home
Introducing colour into your home is a great way to define spaces. It can create a feeling of cosiness, or draw attention to statement pieces depending on how you choose to use the colour. By using the same hue from room to room you can tie everything together, or by using varying shades of paint or other items such as carpets and furniture you can create an ever-changing colour palate in each space of your home.
When deciding on a colour for a particular area be sure to remember that light colours tend to open up small spaces while bolder colours have more of a grounding effect on large areas. Experimenting with colour is an easy and inexpensive way to liven up both your interior design and how you interact with the different areas within it.
Benefits of Utilising Monochrome Colour Schemes
Monochrome colour schemes can be an effective means of visually expressing a message or creating a unique aesthetic. Monochromatic use of colours can be used to create a calming, harmonious environment that helps bring focus to the body and mind. It also serves as an excellent choice for showcasing minimalist designs and elements, as its singular colour can emphasize subtle variations in texture and light.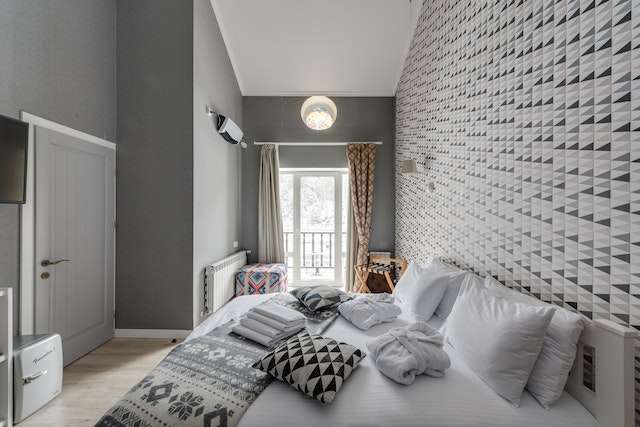 By removing the distraction of multiple colours, monochromatic designs allow for clarity in the presentation of visuals and content. Additionally, these luxurious single-tone palettes have timeless appeal and sophistication, making them versatile enough to last beyond whatever trend is currently en vogue.
Conclusion
Different colour schemes have different effects on our moods and the atmosphere of a room. Be sure to consider these things when choosing a colour scheme for your home. I hope this article has helped you in some small way. If it has, please share it with your friends or family who might find it helpful as well. Thanks for reading!